Reach Your
Peak Performance
with Pilates
The Pilates Difference
Pilates is a form of exercise and body conditioning developed by Joseph Pilates in the early 20th century that only grows more relevant and respected with time. Pilates focuses more on developing muscle tone than building muscles and it deeply focuses the use of your core. Some of the principles that guide the Pilates method include concentration on each movement, use of the abdomen and low back muscles, precision-based, flowing movement patterns and a steady and controlled breathing. 
Developing muscular strength, balanced with flexibility and control over your movement patterns have profound and drastic benefits to your health. These include: a stronger and more supple physique, improved posture and balance, a healthy nervous system, decreased joint, back and neck pain, increased lung capacity and can also aid in injury recovery and prevention. 
The Pilates method is deeply rooted in skill and technique, it's not just doing the exercises that matters, but HOW you do them. Working with me one on one and in small groups, will dramatically improve your execution of the exercises and therefore, the effectiveness of the workout!
Hear From Amy Young's Pilates Clients:

Finding Amy … was like spotting a unicorn in the wild.
Finding Amy after wading through a sea of instructors was like spotting a unicorn in the wild. Her extensive knowledge, encouragement, and rigor helped whip me into the best shape of my life. Our sessions were always demanding, effective and fun! She knew exactly how to find my weakest areas and coax my body to develop strength there, instead of just skipping over it with power or compensation. To date, she is my favorite studio teacher in LA and I'm so excited to see that she is offering online sessions now! I've always enjoyed her creative and exacting teaching style while keeping the workout light and fun with her sense of humor. I can not recommend Amy enough!
Chelsea, Las Angeles
Artist/Educator

Working with Amy was a game-changer for me.
I started working with Amy after the birth of my second child.  I was really struggling at the time to get motivated and stay motivated. 
Working with Amy was a game-changer for me. She was so inspiring, encouraging me in just the right way to push myself a little farther each session.  She was always very mindful about my specific body, and what my needs were, working with me to strengthen my particular areas of weakness.  And it was always fun, even when it was hard!
Naomi, Los Angeles
Film Producer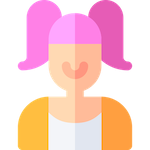 She not only teaches Pilates skills, she 'knows' bodies…
Amy is upbeat and has positive energy.
She not only teaches Pilates skills, she 'knows' bodies, so she is able to adapt techniques to various body sizes and health issues.
In the years we worked together, she fashioned many adaptations to address my body aches or injuries
Valerie, Los Angeles
Psychologist

Just the right balance of coach and cheerleader…
I've been a Pilates lover for over a decade and Amy is by far my favorite teacher!
I could not recommend someone more – She is grounded, intuitive and passionate about bodywork. Each workout was tailored to my needs and goals, always leaving me feeling stronger and more centered. And I looked forward to seeing her week after week, even if it was at the crack of dawn, which is saying something! Beyond that, her energy is infectious and she provides you with just the right balance of coach and cheerleader. I was crushed when she left Los Angeles and cannot wait to start working with her again virtually.
Caitlyn, Los Angeles
Business Owner
Get my 3-Top Daily Mini Workouts for Core Strength, Healthy Joints & Tension Relief.